For pricing and further information please call Wallace McCrea on 07793 753650
Moderator and Threading Package
Complete screw cutting and moderator service to customers on a 'While You Wait' basis by prior arrangement.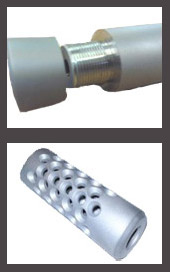 Barrel Threading
Barrel threading for all types of moderators. Custom invisible thread caps made to suit any thread.
Compensators
Compensators manufactured from 416R stainless steel to suit any thread. Reduces recoil and gives closer grouping (Does NOT reduce noise level).
Barrel Fluting
Barrel fluting and other custom work undertaken.
Other Services Available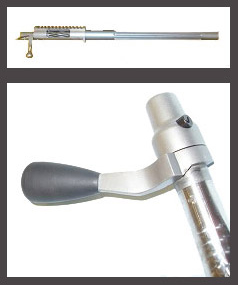 Moderators available for purchase
Screw cutting threads on Barrels (including Bluing Thread)
Shortening Barrels
Manufacture of Custom Stainless Steel Compensators
Re-crowning
Manufacture of Custom made Thread Caps
Boring Delrin Bush for T8 Moderators
Barrel Fluting
Shortening Stocks
Fitting Butt Pads
Manufacturing Adaptors
Servicing Rifles & Shotguns
Custom Work undertaken
Sand Blasting
Bluing
Modifying Bolt Handles